---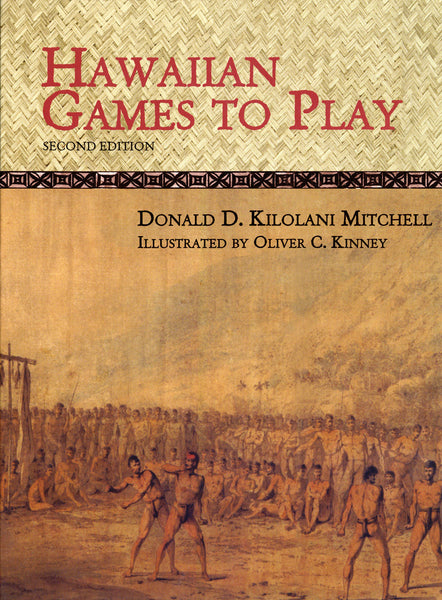 Hawaiian Games to Play (2nd edition)
978-0-87336-059-3
Regular price $19.95
By Donald D. Kilolani Mitchell
Illustrated by Oliver C. Kinney
This how-to reference features fifty-four traditional Hawaiian games such as hākōkō (Hawaiian wrestling), moa pahe'e (dart sliding), and kōnane (Hawaiian checkers). The games are intended for all ages and are appropriate for classrooms, family gatherings, makahiki, and community events. Dr. Mitchell's carefully researched descriptions offer unique insights into Hawaiian traditions of skill, intelligence, and creativity. The text—accompanied by Oliver Kinney's lively illustrations—offers important clues about Hawaiian language, culture, social relationships, and connection to the 'āina.
About the Author
Dr. Donald D. Kilolani Mitchell (1906–1989) joined the Kamehameha Schools faculty in 1930. For six decades, he was a major force in establishing Hawaiian studies in the curriculum and encouraging the application of Hawaiian traditions in daily settings outside the classroom. Dr. Mitchell received numerous honors and awards for his scholarship, teaching, and lifetime commitment to Hawaiian studies. He is noted particularly for his defining work on the "cultural peaks" of precontact Hawaiians. Dr. Mitchell's dedication to keeping Hawaiian culture alive and sharing it with others has paved the way for many to follow in making Hawaiian culture a living part of our world.
Hardcover. 2006. 8.75 x 11.25". 80 pp.